News
Tiny science meets the world's biggest challenges at Northwestern
January 22, 2019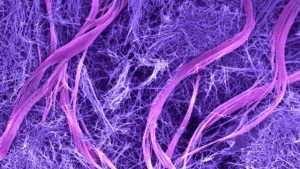 EVANSTON, Ill.—Northwestern scientists and engineers have been using nanotechnology for more than 20 years to attack some of the world's biggest challenges in areas from the environment and homeland security to energy and medicine. At the center is the University's International Institute of Nanotechnology, which brings together more than $1 billion in nanotechnology research, educational programs and infrastructure. The institute has had a significant economic impact as well. More than 2,000 products and systems have been commercialized worldwide, and 23 start-up companies have been launched, attracting more than $1 billion in venture capital funding. Northwestern's nanotechnology researchers have made recent breakthroughs that include a system to detect viruses and bacteria with unprecedented sensitivity, efficient organic solar cells and better lithium-ion batteries.
Read the full article, "Tiny science meets the world's most biggest challenges," at Northwestern Now.
The International Institute for Nanotechnology at Northwestern University is an umbrella organization that represents and unites more than $1 billion in nanotechnology research, education and supporting infrastructure.