News
Novel SNA glioblastoma treatment featured in Northwestern Medicine Magazine
January 22, 2019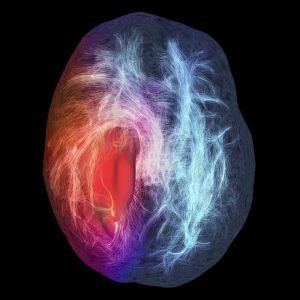 EVANSTON, Ill.—Northwestern Memorial Hospital treatments for the most common and deadly type of brain tumor, glioblastoma, include an International Institute for Nanotechnology (IIN)-developed drug utilizing spherical nucleic acids (SNAs) to deliver and target gene suppression in tumor cells. Developed by IIN Director Chad A. Mirkin and Feinberg School of Medicine Professor Alexander Stegh, the treatment is in an ongoing Phase 1 clinical trial led by Feinberg Assistant Professor Priya U. Kumthekar, MD.
The novel treatment is among those featured in the Northwestern Medicine Magazine article, "Critical Mass."
The International Institute for Nanotechnology at Northwestern University is an umbrella organization that represents and unites more than $1 billion in nanotechnology research, education and supporting infrastructure.