Awards and Honors
IIN announces 2021 Outstanding Researchers
October 25, 2021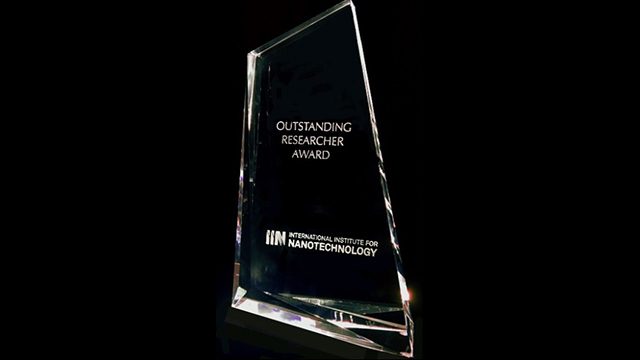 Each year, the International Institute for Nanotechnology presents the Outstanding Researcher Award to young scientists who have made exceptional contributions to research in a broad range of nanotechnology solutions and applications, as nominated by the professors who know them well. These researchers represent the future of nanotechnology research and discovery.
Congratulations to the 14 graduate students and postdoctoral associates who received the award this year for their outstanding work!
Francesca Arcudi, PhD – Chemistry
Ho Fung Cheng – Chemistry
Yeonshik (David) Choi, PhD – Materials Science & Engineering
Wisnu Hadibrata – Electrical & Computer Engineering
Kirsten Jung – Chemical & Biological Engineering
Joanna Korpanty – Chemistry
Kaikai Ma, PhD – Chemistry
Patrick Mbullo Owuor – Anthropology & Global Health
Benjamin Partridge, PhD – Chemistry
Bo Shen, PhD – Chemistry
Michelle Teplensky, PhD – Chemistry
Walter Thavarajah – Chemical Engineering
Matthew Vasher – Biomedical Engineering
Megan Wasson – Chemistry
The International Institute for Nanotechnology at Northwestern University is an umbrella organization that represents and unites more than $1 billion in nanotechnology research, education and supporting infrastructure.