Awards and Honors
Hupp and McNally elected to American Academy of Arts and Sciences
April 23, 2021
Academy is one of nation's most prestigious honorary societies
IIN-affiliated faculty members Joseph Hupp and Dr. Elizabeth McNally have been elected members of the American Academy of Arts and Sciences, one of the nation's oldest and most prestigious honorary societies.
The Academy was founded in 1780 by John Adams, James Bowdoin and others who believed the new republic should honor exceptionally accomplished individuals and engage them in advancing the public good. The Academy's dual mission remains essentially the same 240 years later with honorees from increasingly diverse fields and with the work now focused on the arts and humanities, democracy and justice, education, global affairs and science.
Joseph Hupp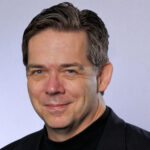 Hupp is Morrison Professor of Chemistry in the Weinberg College of Arts and Sciences. He is a fellow of the Materials Research Society and American Chemical Society, among others.
Hupp and his research group make and study molecular materials and supramolecular assemblies. Some are designed to better understand fundamental aspects of molecular recognition, directed assembly, light harvesting and directional energy transport, and electron transfer reactivity. Others are designed to exploit these phenomena to solve problems involving solar energy conversion, chemical fuel storage and release, chemical sensing, molecular transport and chemical separations, or selective catalysis.
Dr. Elizabeth McNally
McNally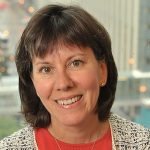 is the Elizabeth J. Ward Professor of Genetic Medicine and director of the Center for Genetic Medicine at Northwestern University Feinberg School of Medicine.
A physician-scientist, McNally has made contributions to genome analysis techniques such as quantitative trait mapping that have bettered understanding of rare genetic variation, allowing identification of genes that modify the outcomes of genetic diseases. She is focused on improving bench-to-bedside transition of genetic discoveries. McNally is a co-investigator on SCAN: Screening for Coronavirus Antibodies in Neighborhoods, which is using a novel at-home test to determine individuals' prior exposure to the coronavirus. She is a fellow of the National Academy of Inventors.
Hupp and McNally join fellow Northwestern faculty members Linda Broadbelt, Vicky Kalogera, Thomas McDade, and Catherine Woolley in this year's class of 252 artists, scholars, scientists and leaders in the public, nonprofit and private sectors.