Interviews, Other
Developing Life Saving Wearable Devices is the Dream of Chemistry Ph.D. Student Kimberly Riordan
November 30, 2022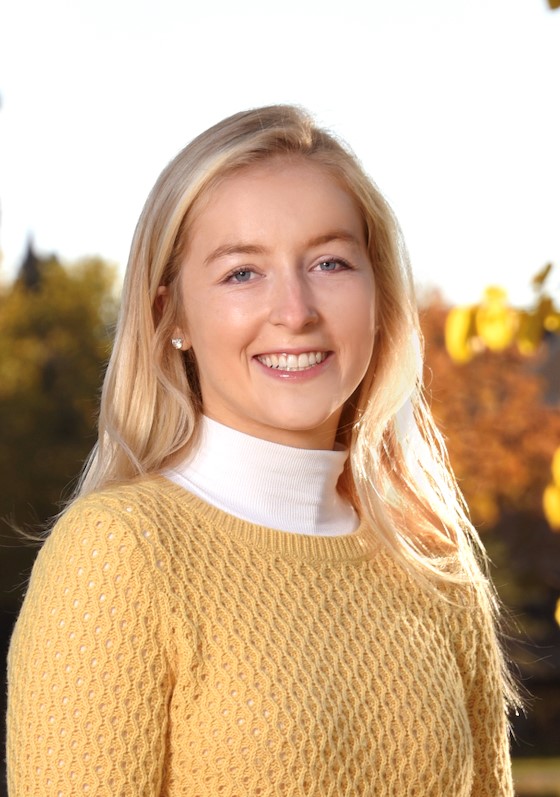 Kimberly Riordan is a Chemistry Ph.D. Student in the Kelley Group working to develop biomolecular sensors for a variety of analytes that can be worn.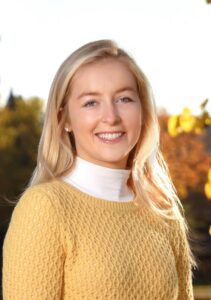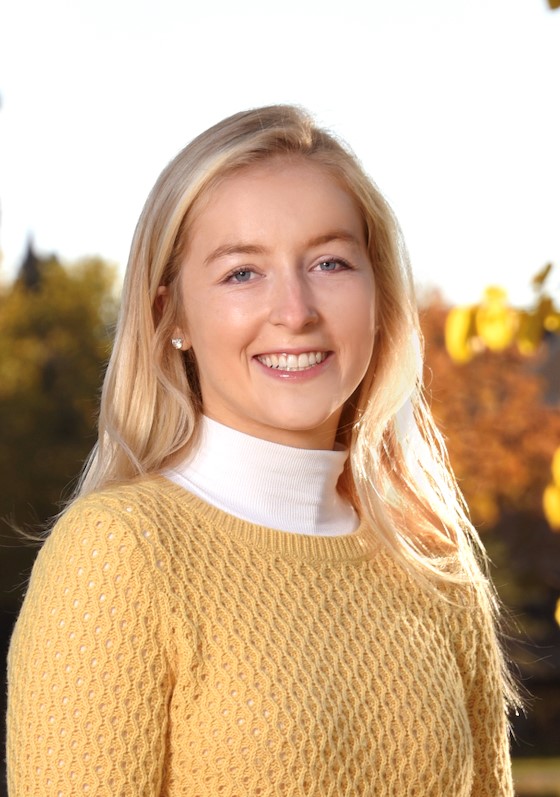 Where are you originally from?
I grew up in Newark, Delaware.
Where did you complete your undergraduate degree?
I received my undergraduate degree from the University of Notre Dame in chemistry.
When did you first become interested in chemistry?
I've always enjoyed science since I was young, and when my middle school teacher ignited liquid oxygen in class, I was even more excited about the power of chemistry. During college I quickly started undergraduate research in Dr. Emily Tsui's group working on a few synthetic inorganic chemistry projects. I had a great experience conducting independent research and working with the graduate students in the group.
When I came to Northwestern, I knew I wanted to explore chemical biology as a way to combine my interest in health applications and background in chemistry. The Kelley group joined Northwestern shortly after I started, and I was drawn to their work in electrochemistry with biomolecular sensors.
How do you explain what you study to non-scientists?
Detecting molecular analytes is important to diagnose diseases and make informed clinical decisions. We are working to develop continuous, reagentless biomolecular sensors for a variety of analytes that can be worn, similar to a smart watch tracking your heart rate or fitness metrics.
What has been a highlight of your time at Northwestern?
The community in the chemistry department, specifically the first-year cohort has been helpful in making the transition to graduate school smooth and enjoyable. We've organized several potlucks and make an effort to get together outside of classes and research.
What has been the most challenging aspect of your work or your time at Northwestern?
Our group moved from University of Toronto to Northwestern this year, so there has been a transition with people moving here and setting the lab up. The group has been working to connect the three campuses in Toronto, Chicago, and Evanston, and I'm looking forward to more students moving to Chicagoland soon.
Can you tell me about your experiences either being mentored or mentoring others?
During my first year I have had a great mentor, Kira Fahy, through the chemistry department program CHEMUnity. She has been helpful as I've chosen my classes, joined my research group, and adjusted to life at Northwestern.
Since my undergraduate research was in synthetic inorganic chemistry, there has been a transition to analytical and chemical biology work. I am appreciative of the mentors I have in the Kelley group, especially Dr. Shana Kelley, who have welcomed me into the group and given me the guidance and confidence to start my research.
What are your hobbies outside of the lab?
I love running and going for walks on the lake front. I enjoy baking since I'm gluten free and it can be challenging to find options at the store. And, I'm still a big Notre Dame football fan, go Irish!