Interviews, Nanotechnology at Northwestern
Chemistry PhD Student Emma-rose Newmeyer is Using Light to Reduce the Carbon Footprint of the Modern Chemical Manufacturing
November 30, 2022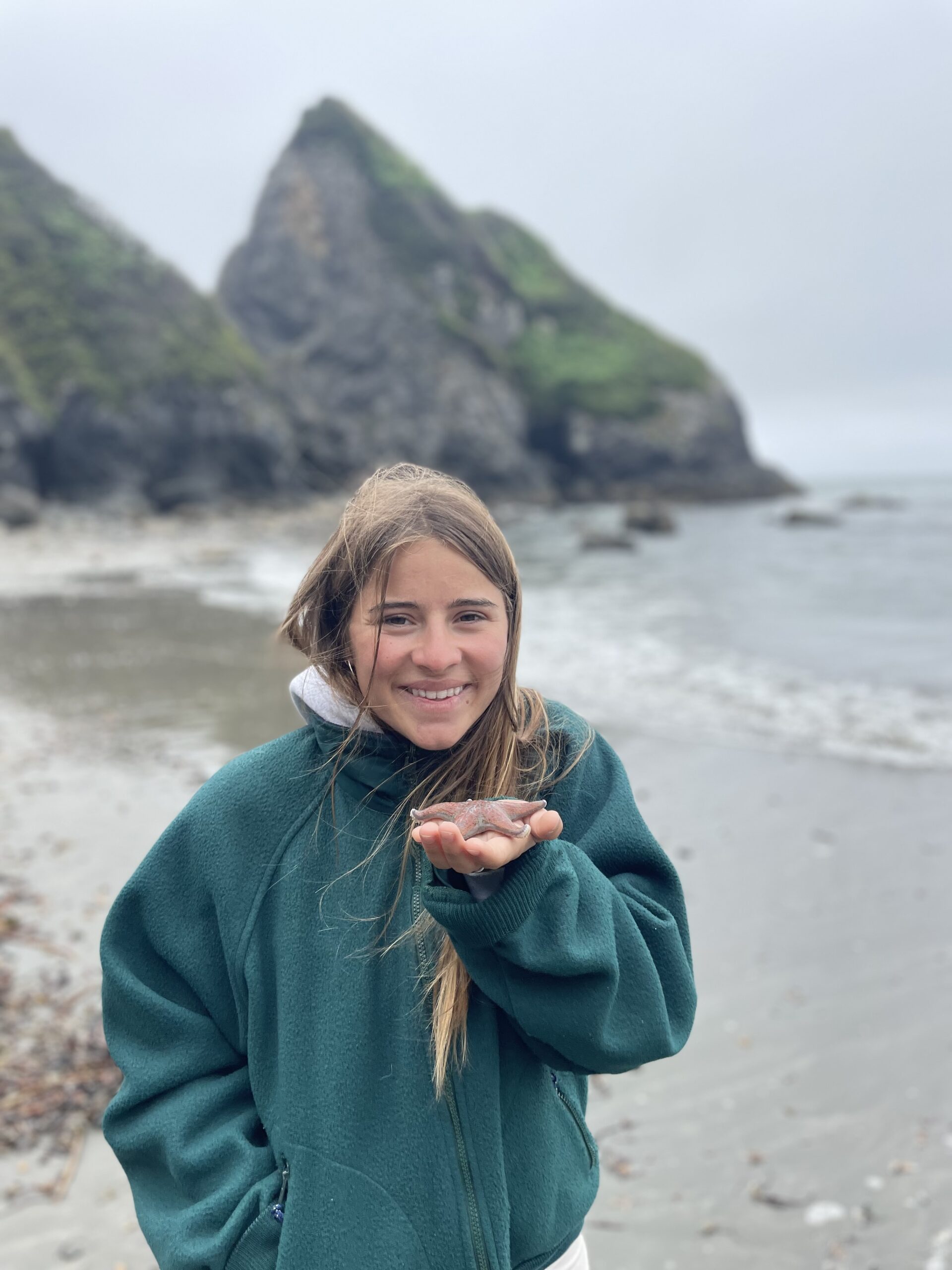 Emma-rose Newmeyer is a member of the Swearer Research Group.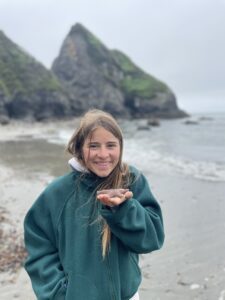 Where are you originally from?
I am originally from Mesquer, a small coastal town on the West coast of France, where I grew up in a Franco-American household. I moved to the United States on my own after high school to pursue my higher education in California.
Where did you complete your undergraduate degree?
I first started my undergraduate degree at San Joaquin Delta College in Stockton, CA. After a biology internship in the Panamanian rainforest, I moved to MiraCosta Community College in San Diego, CA from where I finally transferred to the University of California, Santa Barbara to finish the last two years of my undergraduate career.
When did you first become interested in nanophotonics?
My love for photochemistry and more generally light matter interactions started when I was first introduced to the field once I transferred to UCSB and joined the de Vries lab where I studied the photoexcited dynamics of nucleobases to understand the Origins of Life. Today, I am more closely tied to the realm of nanophotonics as I target light matter interactions pertaining to photocatalysis.
How do you explain what you study to non-scientists?
I begin by giving the big picture with the goal being to reduce anthropogenic pollution and the carbon footprint of the modern chemical manufacturing industry by using an abundant resource: light. At Northwestern, I study photocatalytic systems targeting direct methane to methanol synthesis leveraging novel dilute plasmonic alloys. Although this is a mouthful it is fairly straightforward to describe my goal to non-scientists: I hope to reduce the negative impact of the current chemical industry by designing more efficient processes which would allow us to run traditionally highly energy intensive reactions to produce commodity fuels and goods at ambient conditions using light rather than high temperatures and pressures.
What has inspired you to focus on sustainability and catalysis and what do you hope to achieve?
I have a strong desire to help with the current energy crisis, this drew me to Dayne Swearer's group where my mission is to discover novel photocatalysts for sustainability applications while studying the fundamentals of their reaction dynamics and energy transfers within their environment. I hope to help find solutions to reduce the chemical industries' carbon footprint by leveraging light, a ubiquitous resource.
What has been a highlight of your time at Northwestern?
The highlight of my time at Northwestern has been working under Dayne Swearer's guidance while we build both a wet and spectroscopy lab from the ground up. I am learning invaluable skills which I could never have anticipated, namely in fields adjacent to Chemistry. I love the energy of my current lab and the endless possibilities our science provides.
What has been the most challenging aspect of your work or your time at Northwestern?
The most challenging (and rewarding) aspect of my work at Northwestern has been to establish our lab without senior graduate students'/post-doctoral students' guidance. This has allowed me to take on many roles in our nascent lab and develop my critical thinking and problem-solving skills; however, doing this while also collecting data to show at the ACS Fall 2022 conference and publishing our lab's first Review paper has been quite the mouthful.
Can you tell me about your experiences either being mentored or mentoring others?
As I mentioned above, due to the current structure of our lab, my PI is my only mentor along with my two fellow first year graduate workers; however, I have taken on a mentee of my own. Javiera Cabezas Parra joined the lab in its early stages which was quite a rollercoaster for someone first entering the research realm. She has been a delight to mentor and has already made enormous contribution to our lab. I look forward to continuing mentoring Javiera as she enters her senior year and continues to be one of the most driven and hardworking people I've had the chance to work with.  
What are your hobbies outside of the lab?
My hobbies outside of the lab involve almost anything connected to the outdoors; but most specifically I love backcountry camping and snowboarding. Unfortunately, my access to the great outdoors has dwindled, so in Evanston, catch me skating around and swimming in the lake!