Awards and Honors
Chad Mirkin wins UNESCO international prize for life sciences
March 14, 2022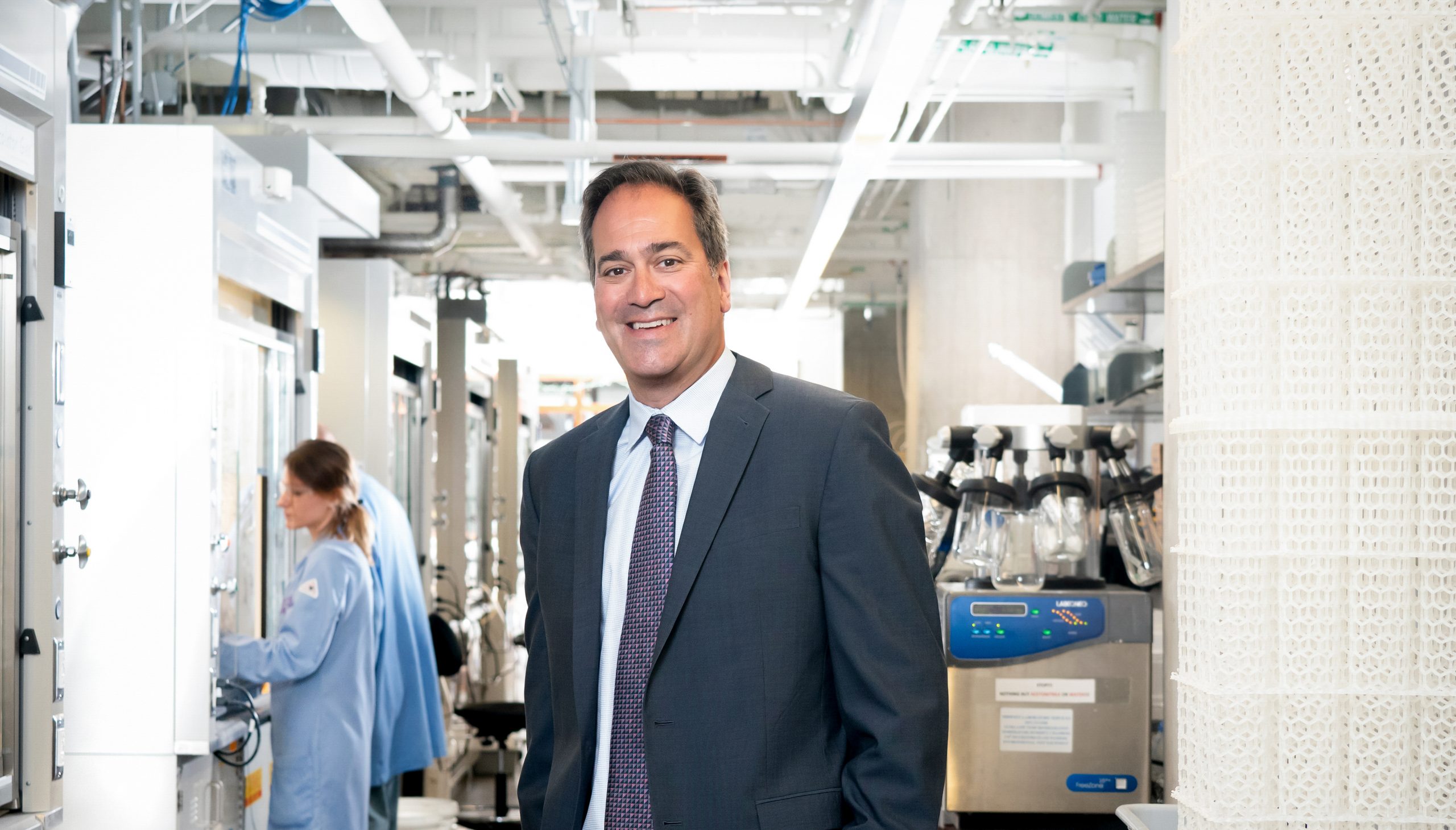 Nanoscience and nanomedicine pioneer honored for "improving the quality of human life"
The United Nations Educational, Scientific and Cultural Organization (UNESCO) has named Northwestern University's Chad A. Mirkin as a winner of the 2022 UNESCO-Equatorial Guinea International Prize for Research in the Life Sciences.
Mirkin is only the second American to win this international prize, which recognizes individuals who have made significant efforts through scientific research towards improving the quality of human life. Mirkin was selected by the Director-General of UNESCO for his research on spherical nucleic acids, which the award committee cited for "revolutionary advances in diagnostics and precision medicine."
He shares the $350,000 prize with Li Lanjuan, an epidemiologist and hepatologist at Zhejiang University School of Medicine in China and Christofer Toumazou, a professor of engineering and chair of biomedical circuit design at Imperial College London. They will be honored at an award ceremony on March 14 in Paris.
"This is a great honor and a tribute to the many talented Northwestern students and postdoctoral fellows who have contributed to this research over the last three decades," said Mirkin, the George B. Rathmann Professor of Chemistry in Northwestern's Weinberg College of Arts & Sciences and director of the International Institute for Nanotechnology. Mirkin plans to donate his share to African charities focused on education, healthcare, and the environment, noting that "the money belongs in Africa."
Spherical nucleic acids (SNAs) are nanoparticles that have been densely covered with DNA or RNA – the genetic blueprints of living organisms. The resulting three-dimensional structure gives SNAs chemical and physical properties that are radically different from linear nucleic acids, the primary structure found in nature, making it possible for them to cross biological barriers and actively enter human cells for the detection and treatment of disease.
In 2000, Mirkin discovered that strands of DNA attached to gold nanoparticles could be used to detect the genetic code of a disease or virus. The Verigene™ system that was built upon that discovery is used to diagnose illness and infections in many of the world's top hospitals – quickly, easily, and at the point-of-care.
Research in Mirkin's laboratory has developed SNAs into a cornerstone of nanomedicine and changed the way that disease is studied, tracked, and treated. SNAs are the basis for more than 1,800 commercial products, including platforms capable of analyzing the genetic content of single living cells and treatment of skin disorders and cancers via gene regulation and immunomodulatory pathways.
Several SNA-based drugs are currently in or nearing human clinical trials for diseases including psoriasis, Merkel cell carcinoma, and triple negative breast cancer. In 2021, an early clinical trial of an SNA-based drug for glioblastoma reported success in crossing the blood-brain barrier to silence a critical cancer-causing gene and trigger the death of tumor cells.
One of the most-cited chemists in the world, Mirkin is also known for the invention of dip-pen nanolithography, which was described by National Geographic as one of the "top 100 scientific discoveries that changed the world". He has founded several companies aimed at transitioning advances in nanotechnology from the lab to the marketplace.
Mirkin is the driving force behind Northwestern's position as a world leader in nanoscience and nanomedicine. In 2000, he founded the International Institute for Nanotechnology, the first and largest institute of its kind in the U.S., which now represents and unites more than $1 billion in nanotechnology research, educational programs and supporting infrastructure.
Mirkin also is a professor of chemical and biological engineering, biomedical engineering, and materials science and engineering at the McCormick School of Engineering and a professor of medicine at the Feinberg School of Medicine.
He is among an elite group of scientists, engineers and medical doctors to be elected to all three branches of the U.S. National Academies — the National Academy of Sciences, the National Academy of Engineering, and the National Academy of Medicine.