News
American Chemical Society names Teri W. Odom as the new editor-in-chief of Nano Letters
November 08, 2019
WASHINGTON, Nov. 7, 2019 — The Publications Division of the American Chemical Society (ACS) today named Teri W. Odom, Ph.D., of Northwestern University, as the new editor-in-chief of Nano Letters. The journal features fundamental research in all branches of the theory and practice of nanoscience and nanotechnology.
Odom is the Charles E. and Emma H. Morrison professor of chemistry, chair of Northwestern's chemistry department, and professor of materials science and engineering. Odom brings a wealth of knowledge of the editorial process to Nano Letters; since 2013, she has been founding executive editor of ACS Photonics, and she has served on the editorial advisory board of Nano Letters since 2010. She currently serves on the editorial advisory boards of ACS Nano, Bioconjugate Chemistry, Materials Horizons and Annual Reviews of Physical Chemistry.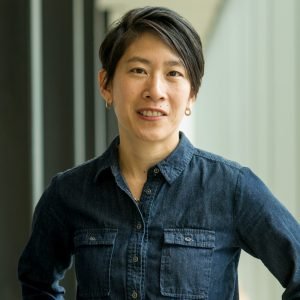 "I am excited to build on the strong legacy of Nano Letters and to work with the international community to position this communications journal as the go-to place for rapid publication of groundbreaking results," says Odom. "Nanoscience is a distinct discipline — the convergence of chemistry, physics, biology, materials science, optics and engineering — that can uniquely address complex problems. I envision that Nano Letters will continue to highlight fundamental and translational nanoscience that will contribute to solving pressing problems in society and the environment."
Odom's research focuses on designing structured nanoscale materials with exceptional properties. She is an expert in designing structured nanoscale materials that exhibit extraordinary size and shape-dependent properties. She has pioneered a suite of multi-scale nanofabrication tools that have resulted in nanoparticle lattice optics that can manipulate light at the nanoscale, plasmon-based nanoscale lasers that exhibit tunable color, and hierarchical nanowrinkles that show controlled wetting behavior and switchable mechanical properties.
"We are delighted to welcome Professor Teri Odom in her role as the new editor-in-chief of Nano Letters," says James Milne, Ph.D., acting president, ACS Publications Division. "Professor Odom is an exceptional scientist and educator in the field of nanoscience. We are excited to work with her on a vision which will further increase the influence of this leading publication. I would also like to recognize the significant contributions of the inaugural editors, Professors Paul Alivisatos and Charles Lieber, in building such a significant global community of authors and readers around Nano Letters."
Nano Letters, established in 2001, is a monthly research journal with full hybrid open-access options for authors. It provides rapid disclosure of the key elements of a study, publishing preliminary, experimental and theoretical results on physical, chemical and biological phenomena, along with processes and applications of structures, within the nanoscale range. Among the areas of interest the journal encompasses are: synthesis and processing of organic, inorganic and hybrid nanosized materials by physical, chemical and biological methods; modeling and simulation of synthetic, assembly and interaction processes; characterization of size-dependent properties; and realization and application of novel nanostructures and nanodevices.
About the American Chemical Society
The American Chemical Society, the world's largest scientific society, is a nonprofit organization chartered by the U.S. Congress. The Society is a global leader in providing access to chemistry-related information and research through its multiple databases, peer-reviewed journals and scientific conferences. The Society does not conduct research, but publishes and publicizes peer-reviewed scientific studies. Through its Publications Division, ACS publishes 60 peer-reviewed journals and many eBooks, including digital archives of legacy scientific research published since the Society's founding, as well as the industry-leading weekly news periodical, Chemical & Engineering News. ACS journals are among the most cited, most trusted and most read within the scientific literature. Its Publications Division offers high-quality service to authors and readers, including rapid time to publication, cutting-edge web and mobile delivery platforms and comprehensive open-access options. The Society's main offices are in Washington, D.C., and Columbus, Ohio.