Awards and Honors
Welcome 2020 Ryan Fellows
September 24, 2020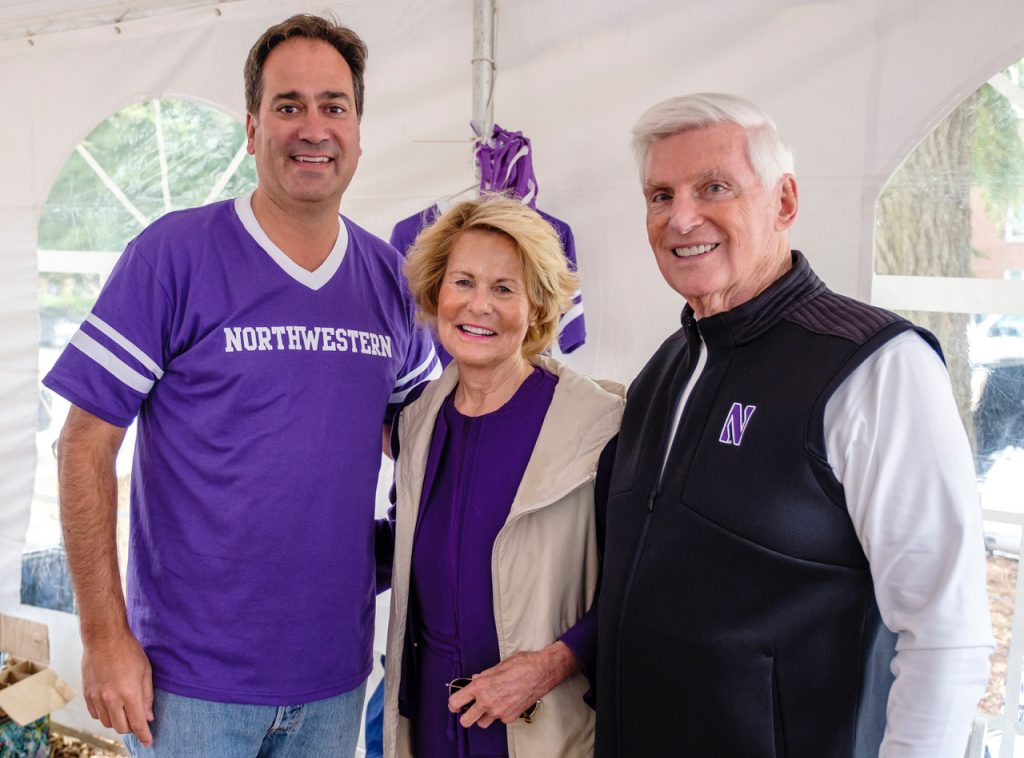 The International Institute for Nanotechnology is pleased to welcome the newly-named 2020 Ryan Fellows.
The Ryan Fellowship was created to meet the challenge of creating a cadre of exceptional researchers and educators fluent in the field of nanotechnology. Fellowships support graduate students who explore fundamental nanoscale science and advance this knowledge into practical applications of benefit to society.
Made possible by a generous donation from Patrick G. and Shirley W. Ryan (pictured above, with IIN Director Chad Mirkin), Ryan Fellowships seek to identify the finest graduate students in the country and provide them with the education and experience to assume leadership roles in academia and industry.
This year, 21 incoming and current Northwestern students received this prestigious fellowship:
Alessandro Benadia
Kendal Carrow
Emily Chase
Max Distler
Kira Fahy
Xinyi Gong
Jacob Graham
John Hegarty
Christina Hemmingsen
Spencer Hong
Haiyue Huang
Broderick Johnson
Dane Johnson
Kirsten Jung
Blaise Kimmel
Yuanwei Li
Akanksha Mahajan
Justin Peruzzi
Daniel Selgrade
Michael Vincent
Peter Winegar
We wish them every success as they embark on their fellowship and pursue their research with integrity, tenacity, and professionalism.