Research
WATCH: Introducing rational vaccinology
December 14, 2021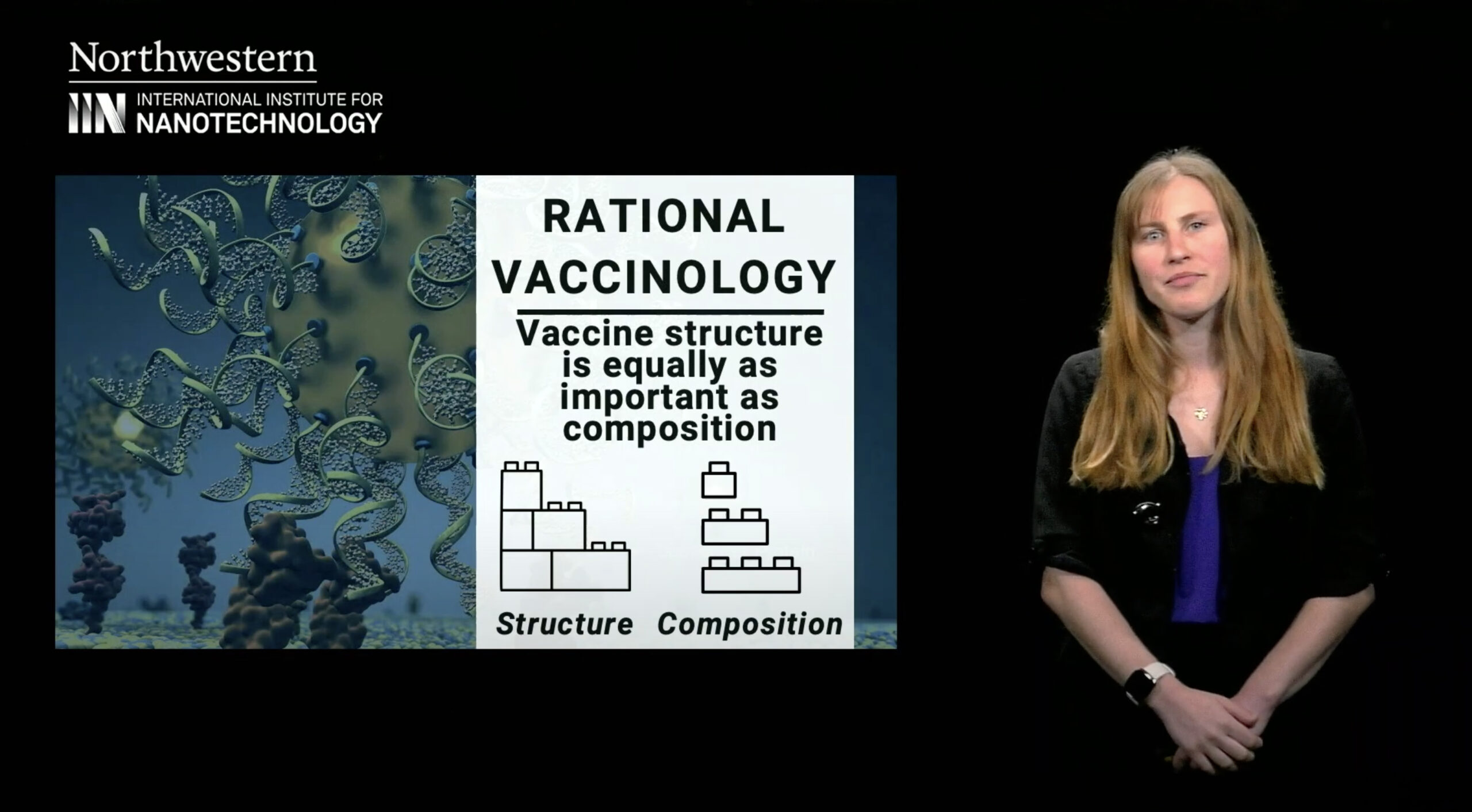 Before COVID, it was common for development of a new vaccine to take 10 to 15 years. Today, mRNA vaccines like the ones produced by Moderna and Pfizer are safe and effective, and have been developed with unprecedented speed.
But the evolution of vaccines is about to make another leap forward.
In this new video, IIN Postdoctoral Fellow Michelle Teplensky introduces an emerging field called rational vaccinology, which argues that the structure of a vaccine is equally important as the components that go into it. For many vaccines, like the flu shot, the ingredients are simply mixed together like a blender. But research has shown that the structure of a vaccine can determine where a drug goes, how long it sticks around, and ultimately how well it works.
You'll learn how vaccines work, what sets spherical nucleic acid (SNA)-based vaccines apart, and how this new approach to vaccine design is being used to treat not only infectious diseases but also breast, colon, prostate, and skin cancer.
Thank you to Ed Bachrach, Eden and Steve Romick, and the Lefkovsky Family for their support of research described in this video.