Awards and Honors
Scholarship awarded for study of nanoparticle structures and dynamics
May 18, 2020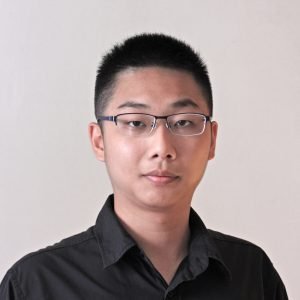 Jingshan Du, a PhD candidate in Materials Science and Engineering at Northwestern, has been awarded a 2020 Optics and Photonics Education Scholarship by SPIE, the international society for optics and photonics.
Du is co-advised by Professors Chad Mirkin and Vinayak Dravid and is currently working on topics including complex nanoparticle systems, multimodal imaging for soft/hard interfaces, and nanoscale thermodynamics.
"By systematically studying the structures, structure-function relationships, and dynamics in nanoparticles and particle systems that have complex configurations, new insights are obtained and will eventually facilitate the design of functional and stable complex nanoparticles of industrial interest," said Du.
He currently serves as the President of the SPIE Northwestern University Chapter, and he was the Conference Chair for the student-organized regional conference SPIE FOCUS: Light and Matters held in October 2019.
Optics and Photonics Education Scholarships are given to outstanding young scientists and engineers for their potential contributions to the field of optics, photonics, or related fields. Learn more at spie.org.