Subbu Venkatraman
Nanyang Technological University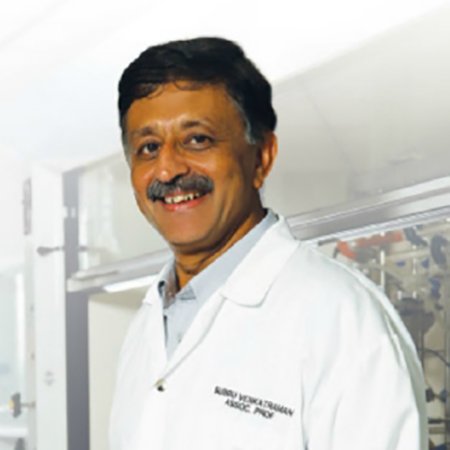 Nanyang Technological University
Professor Subbu Venkatraman has a PhD in Polymer Chemistry from Carnegie-Mellon University, United States. He has spent about 15 years in biomedical research and development in the United States, working with various applications of polymeric biomaterials. He held a senior position in research and development at Alza Corporation prior to joining NTU as Associate Professor in 2000. Since then he has published extensively in the field of biomaterials, with a total of 130 publications, and a citation count of 1300+ and an h-index of 23. He also holds 20 issued US patents in biomaterials/drug delivery, and 5 of these have been translated into products.
Professor Subbu Venkatraman's research team in NTU focuses on research on the applications of polymeric biomaterials in medicine. In particular, research areas of interest include biodegradable stents, injectable drug delivery systems and gene delivery. Controlled release of drugs to the eye and the cardiovascular system are the primary end applications. Cancer therapy using "stealth" particles also forms a significant component of the research activities. He also has expertise with GMP manufacturing, animal trials and aspects of regulatory requirements.
He is considered to be a leading researcher in the field of biodegradable implants and controlled drug release. He is concurrently the Chair of the School of Materials Science and Engineering, College of Engineering, NTU as well as Director for NTU-Northwestern Institute for Nanomedicine and Director of the Ocular Therapeutic Engineering Centre. He works closely with clinicians from Singapore and worldwide. His contribution for research and innovation has been recognized by NTU. In 2011, he received the Nanyang Award for Innovation and Entrepreneurship for his work on biodegradable occluder devices, of which the Nanyang Awards are NTU's most prestigious awards granted to honor faculty, staff and students whose outstanding achievements have bought distinction and pride to the University.