Awards and Honors
Mirkin Group graduate student Pengcheng Chen receives ACS Division of Inorganic Chemistry Young Investigator Award
August 19, 2018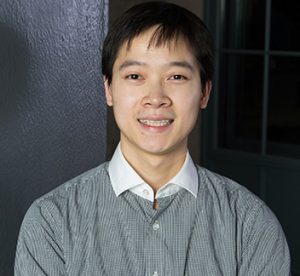 EVANSTON, Ill.—Mirkin Group graduate student Pengcheng Chen, a Ryan Fellow and 2016 Outstanding Researcher, will receive the American Chemistry Society Division of Inorganic Chemistry Young Investigator Award on Sunday, August 18th, during the 2018 ACS Annual Meeting and Exposition in Boston.
Following the award presentation, which includes a plaque and $1,000 honorarium, Chen presented his research, "Combinatorial synthesis of multimetallic heterostructured nanoparticles in polymer nanoreactors," as part of the Inorganic Young Investigator Awards Session.
In 2017, Chen received an Materials Research Society (MRS) Graduate Student Gold Award at the MRS Spring Meeting, the top honor for graduate students studying material science.
The International Institute for Nanotechnology at Northwestern University is an umbrella organization that represents and unites more than $1 billion in nanotechnology research, education and supporting infrastructure.