Awards and Honors
Kalow named Sloan Research Fellow
February 25, 2021
Alongside two Northwestern colleagues; young researchers are 'rising stars driving the research frontier'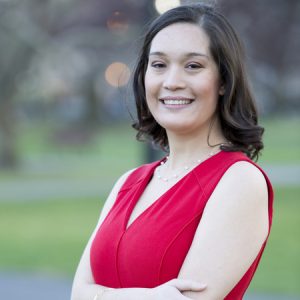 IIN-affiliated chemist Julia Kalow has been awarded a prestigious 2021 Sloan Research Fellowship from the Alfred P. Sloan Foundation, joining fellow Northwestern faculty members Xiumin Du and Ilya Khayutin (mathematics).
The three are included among the 128 outstanding early-career scholars to be recognized for achievements and potential to bring substantial contributions to their scientific fields. Awarded annually, this years' class draws from a diverse range of 58 institutions across the U.S. and Canada.
The two-year $75,000 fellowship is one of the most competitive and prestigious awards available to young researchers, and past fellows have gone on to become some of the most decorated experts in their field.
The fellowships are awarded each year in the fields of chemistry, computer science, economics, mathematics, computational and evolutionary molecular biology, neuroscience, ocean sciences and physics.
"A Sloan Research Fellow is a rising star, plain and simple," said Adam F. Falk, president of the Alfred P. Sloan Foundation. "To receive a Fellowship is to be told by the scientific community that your achievements as a young scholar are already driving the research frontier."
Kalow is an assistant professor of chemistry in the Weinberg College of Arts and Sciences. The Kalow lab focuses primarily on controlling the synthesis and properties of polymeric materials with light. The applications of her research include recyclable elastomers, gels that mimic tissue for cell culture and semiconducting polymers for lightweight, flexible devices.
Since the first Sloan Research Fellowships were awarded in 1955, 109 faculty from Northwestern have received a Sloan Research Fellowship.
Administered and funded by the Alfred P. Sloan Foundation, the fellowships are awarded in close cooperation with the scientific community. Potential fellows must be nominated for recognition by their peers and subsequently are selected by an independent panel of senior scholars.