Awards and Honors
Two IIN researchers named Sloan Fellows
February 23, 2015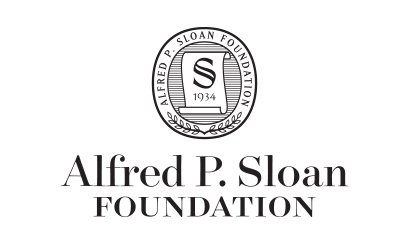 Two International Institute for Nanotechnology at Northwestern University chemistry professors, Danna Freedman and Toru Shiozaki, each has received a prestigious Sloan Research Fellowship for 2015 from the Alfred P. Sloan Foundation.
The $50,000 fellowships are awarded in eight scientific and technical fields: chemistry, computer science, economics, mathematics, computational and evolutionary molecular biology, neuroscience, ocean sciences and physics.
Freedman and Shiozaki are among 126 outstanding early-career scientists and scholars being recognized for their achievements and potential to contribute substantially to their fields. The recipients were chosen from 57 colleges and universities in the United States and Canada.
Freedman and Shiozaki are both assistant professors of chemistry in the Weinberg College of Arts and Sciences.
Freedman's research group applies the approaches and tools of synthetic inorganic chemistry to fundamental challenges in physics, akin to the highly successful application of inorganic chemistry to challenges in biology. Within this framework, Freedman's team is addressing three key challenges: developing synthetic guidelines to enable quantum information processing, synthesizing new permanent magnets and synthesizing new superconductors.
Shiozaki develops novel electronic structure theories to realize quantitative modeling of molecules and materials. In particular, his team seeks to understand excitonic processes in organic semiconductors, predict magnetic properties of f-element complexes and give mechanistic insight into photochemical dynamics. The Shiozaki group implements these advanced theories into parallel programs in the BAGEL package, which is publicly available under the GNU Public License.
The Sloan Research Fellowships have been awarded annually since 1955. Administered and funded by the Sloan Foundation, the fellowships are awarded in close cooperation with the scientific community. Potential fellows must be nominated for recognition by their peers and subsequently are selected by an independent panel of senior scholars.