Awards and Honors
IIN-affiliated faculty members named to National Academy of Inventors
December 08, 2020
IIN-affiliated faculty members Michael Jewett and Thomas O'Halloran have been named 2020 fellows of the National Academy of Inventors (NAI).
NAI fellow status is the highest professional distinction awarded solely to academic inventors. The program recognizes academic inventors who have demonstrated a "spirit of innovation" by creating or facilitating inventions that have made a tangible impact on quality of life, economic development and social welfare.
Jewett and O'Halloran join Northwestern colleague Daniel Brown among 175 new fellows in the 2020 class, which represents 115 research universities and governmental and non-profit institutes worldwide. The 2020 fellow class collectively holds more than 4,700 U.S. government-issued patents.
This year's fellows will be inducted in June 2021 at the NAI's 10th annual meeting in Tampa, Florida.
Michael Jewett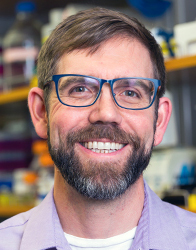 Jewett is the Charles Deering McCormick Professor of Teaching Excellence, the Walter P. Murphy Professor of Chemical and Biological Engineering in McCormick and the director of the Center for Synthetic Biology.
"I am humbled and honored to be named a fellow of the National Academy of Inventors," Jewett said. "This celebrates numerous advances, creative innovations and inventions from my team. This acknowledgment also recognizes how new synthetic biology tools are maturing the bioeconomy to address societal needs in manufacturing, diagnostics and education."
He is distinguished for his contributions to the field of engineering, particularly for his use of synthetic biology and cell-free systems to enable new applications that could potentially transform the bioeconomy. His work has implications in point-of-care manufacturing of vaccines and therapeutics, sustainability, functional materials, development of equitable K-12 experiential learning kits and detection of water contaminants for global health.
Jewett's interests are in cell-free synthetic biology, protein synthesis, therapeutics and engineered ribosomes. He is an Institute Fellow at the Argonne Institute for Science and Engineering, a member of Northwestern's Chemistry of Life Processes Institute (CLP) and has founded several companies, including SwiftScale Biologics, Stemloop, Inc., Design Pharmaceuticals, and Pearl Bio, that put his research to practical use.
Jewett credits his ability to flourish as an inventor to the culture at Northwestern and the Innovation and New Ventures Office (INVO) team.
"The remarkable culture of innovation enabled by Dr. Alicia Löffler and her team at INVO has been transformative for Northwestern, leading to numerous new ventures and commercial opportunities," he said.
Thomas O'Halloran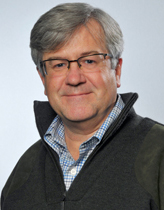 O'Halloran is the Charles E. and Emma H. Morrison Professor in the departments of Chemistry and Molecular Biosciences in the Weinberg College of Arts and Sciences, and a professor of medicine in the hematology and oncology division in the Feinberg School of Medicine. He is the founding director of the Chemistry of Life Processes Institute (CLP), where he leads a team of interdisciplinary biomedical researchers.
O'Halloran's research centers on the regulatory biology and chemistry of receptors for metals such as copper, iron and zinc spanning the tree of life. He focuses on the intracellular chemistry of elements essential for growth, nanoscale drug-delivery mechanisms, anticancer agents and platinum chemistry. His discoveries have established the structure and function of two new classes of soluble receptors.
"It is a wonderful honor, and a tribute to the teams with whom I have worked, to be selected as a fellow of the National Academy of Inventors," O'Halloran said. "It is quite rewarding to see that our discoveries regarding the inorganic chemistry of living organisms have led to the development of new medicines and diagnostic tools. I am particularly looking forward to working with my colleagues at NAI to educate and mentor the next generation of inventors."
Under O'Halloran's leadership, CLP has created a new generation of inventors, including the first academic entrepreneur-in-residence program in drug discovery. The institute has also stimulated the formation of more than 30 companies, which now employ more than 100 people working on commercializing therapeutic and diagnostic agents for use in infectious disease, in vitro fertilization and invasive cancers. O'Halloran also has co-founded several successful biomedical start-ups.
He is also the director of the Center for Developmental Therapeutics and the director of Quantitative Bio-element Imaging Center.
The National Academy of Inventors was founded in 2010 at the University of South Florida to recognize and encourage inventors with patents issued from the U.S. Patent and Trademark Office, enhance visibility of academic technology and innovation, encourage the disclosure of intellectual property, educate and mentor innovative students, and translate the inventions of its members to benefit society. The NAI publishes the multidisciplinary journal, Technology & Innovation.