Awards and Honors
IIN-affiliated faculty members earn awards and accolades
September 12, 2019
This summer, IIN affiliated faculty have received numerous awards and accolades. Some highlights are listed below.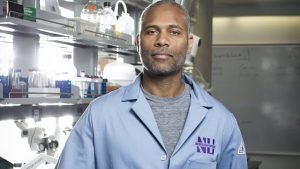 Guillermo Ameer, the Panamanian Daniel Hale Williams Professor of Biomedical Engineering, has been named the 18th recipient of Northwestern's Martin E. and Gertrude G. Walder Award for Research Excellence. A pioneer in the emerging field of regenerative engineering, Ameer is known for his creative approach to designing biodegradable materials that promote tissue regeneration and prevent scarring.
Robert P.H. Chang, professor of materials science and engineering; Mark Hersam, the Walter P. Murphy Professor of Materials Science and Engineering; and Mercouri Kanatzidis, the Charles E. and Emma H. Morrison Professor of Chemistry, each received a Ten at Ten Award from the U.S. Department of Energy.
IIN Steering Committee Members William Dichtel and Michael Jewett, along with Professor Emily Weiss, have been named finalists for the 2019 Blavatnik National Awards for Young Scientists. Dichtel is the Robert L. Letsinger Professor of Chemistry,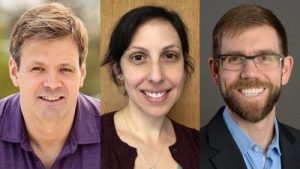 Jewett is professor of chemical and biological engineering, and Weiss is the Mark and Nancy Ratner Professor of Chemistry. The 31 finalists are considered to be some of America's most important young scientific researchers, age 42 and younger, "driving the next generation of innovation by addressing today's most complex and intriguing scientific questions."
Danna Freedman, associate professor, Department of Chemistry, and Dr. Jason Wertheim, vice chair for research, Department of Surgery, and the Edward G. Elcock Professor of Surgical Research at Northwestern's Feinberg School of Medicine, were each honored with a 2019 Presidential Early Career Award for Scientists and Engineers (PECASE), the highest honor bestowed by the U.S. government on young scientists and engineers.
Julia Kalow, assistant professor, Department of Chemistry, and an IIN Steering Committee member, has been named a PMSE Young Investigator by the Polymeric Materials: Science and Engineering Division of the American Chemical Society.
Tobin Marks, the Vladimir N. Ipatieff Professor of Catalytic Chemistry, has been elected as a Foreign Fellow of the European Academy of Sciences and will be inducted into the EurASc this October in Madrid.
Milan Mrksich, the Henry Wade Rogers Professor of Biomedical Engineering, will receive the 2020 Pittsburgh Analytical Chemistry Award. 
IIN Director Chad Mirkin, the George B. Rathmann Professor of Chemistry, and John A. Rogers, the Louis Simpson and Kimberly Querrey Professor of Materials Science and Engineering, Biomedical Engineering and Neurological Surgery, each received an AAAFM-Nakamura Award at the AAAFM-UCLA 2019 Conference for "significant contributions" and "exceptional innovation in the field of functional materials."
Professor Mirkin also received the 2019 Netherlands Award for Supramolcecular Chemistry at the ICMSE Conference in Nijmegen, and the SCI Perkin Medal, considered the highest honor in industrial chemistry, in Philadelphia. Professor Rogers was also named among 50, 2019 "heroes, new faces and emerging stars of Chicago tech" by Crain's Chicago Business.
Teri Odom, the Charles E. and Emma H. Morrison Professor and Department of Chemistry chair, will receive the 2020 ACS Award in Surface Chemistry.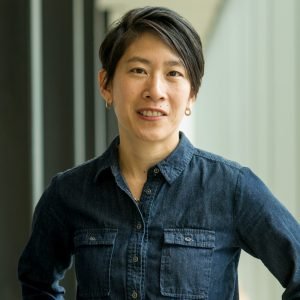 Evan Scott, associate professor of biomedical engineering, and David Giljohann, adjunct professor in the McCormick School of Engineering, were both named "40 under 40 Chicago Scientists" by Halo Cures.
Sir Fraser Stoddart, Nobel Laureate and the Board of Trustees Professor of Chemistry, is a new Fellow of the American Chemical Society.
Michael Wasielewski, the Clare Hamilton Hall Professor of Chemistry, was named the winner of the 2020 Josef Michl Award in Photochemistry.
Read more in the Awards and Honors section of the IIN website.
The International Institute for Nanotechnology at Northwestern University is an umbrella organization that represents and unites more than $1 billion in nanotechnology research, education and supporting infrastructure.​