Awards and Honors
Chad Mirkin to receive G.M. Kosolapoff Award
April 20, 2021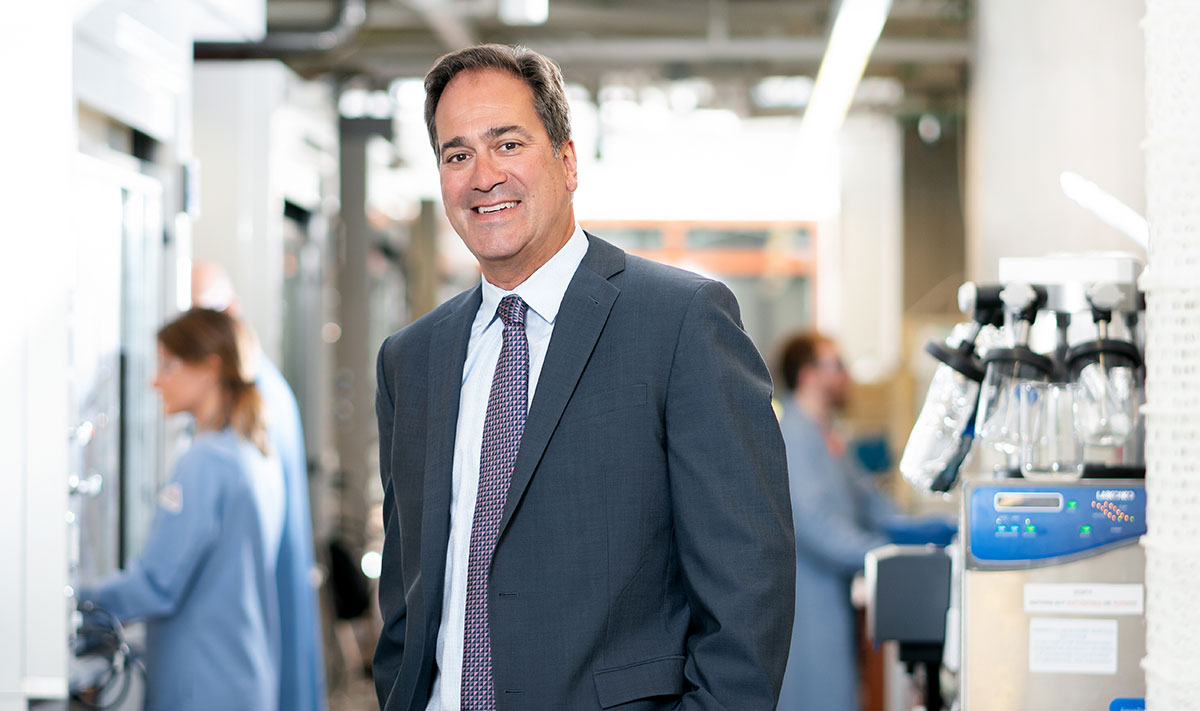 Memorial lecture on vaccine design will be broadcast online April 21
Northwestern University's Chad A. Mirkin will receive the prestigious G.M. Kosolapoff Award for outstanding scientific achievement. The award is presented annually by the Auburn University Department of Chemistry and Biochemistry in conjunction with the Auburn Section of the American Chemical Society (ACS).
On Wednesday, April 21, Mirkin will deliver the 35th annual Kosolapoff Memorial Lecture on the topic of "Rational Vaccinology: In Pursuit of the Perfect Vaccine." The lecture will be broadcast online and open to the public, starting at 7 p.m. (Central).
"It's an honor to join this remarkable group of awardees and share the latest research on how we can use advances in nanotechnology to design better, more effective vaccines," said Mirkin. "I'm grateful to the ACS Auburn Section and the Auburn Department of Chemistry and Biochemistry for this award."
The award and memorial lecture are named after Gennady Michael Kosolapoff, a former professor at Auburn and a pioneer of organophosphorus chemistry. Kosolapoff awardees include scientific luminaries, including the late Henry Taube and Ahmed Zewail. To date, 12 Nobel Laureates have received the Kosolapoff Award.
Mirkin is the George B. Rathmann Professor of Chemistry in Northwestern's Weinberg College of Arts & Sciences and director of the International Institute for Nanotechnology.
A world-renowned chemist and expert in nanoscience and nanomedicine, Mirkin is known for the invention of spherical nucleic acids (SNAs), which are globular forms of DNA that possess the ability to actively enter cells for targeted treatment delivery. Six SNA-based drugs are currently in human clinical trials for diseases, including psoriasis, Merkel cell carcinoma and glioblastoma.
Rational vaccinology, the topic of Mirkin's lecture, is an emerging scientific field that explores how the overall structural presentation of a vaccine or immunotherapeutic — not simply the active chemical components — can impact its potency and performance. For example, research from Mirkin's group has shown that SNA-based immunotherapies can be used to treat a wide variety of diseases, including triple negative breast cancer and prostate cancer.
One of the most-cited chemists in the world, Mirkin is also known for the invention of dip-pen nanolithography, which was described by National Geographic as one of the "top 100 scientific discoveries that changed the world"; and the HARP (high-area rapid printing) technology, a 3D printing process that can produce hard, elastic or ceramic parts at record-breaking throughput.
Mirkin also is a professor of medicine at Northwestern's Feinberg School of Medicine and a professor of chemical and biological engineering, biomedical engineering, and materials science and engineering at the McCormick School of Engineering.