Awards and Honors
Chad Mirkin to receive Acta Biomaterialia Gold Medal
June 04, 2021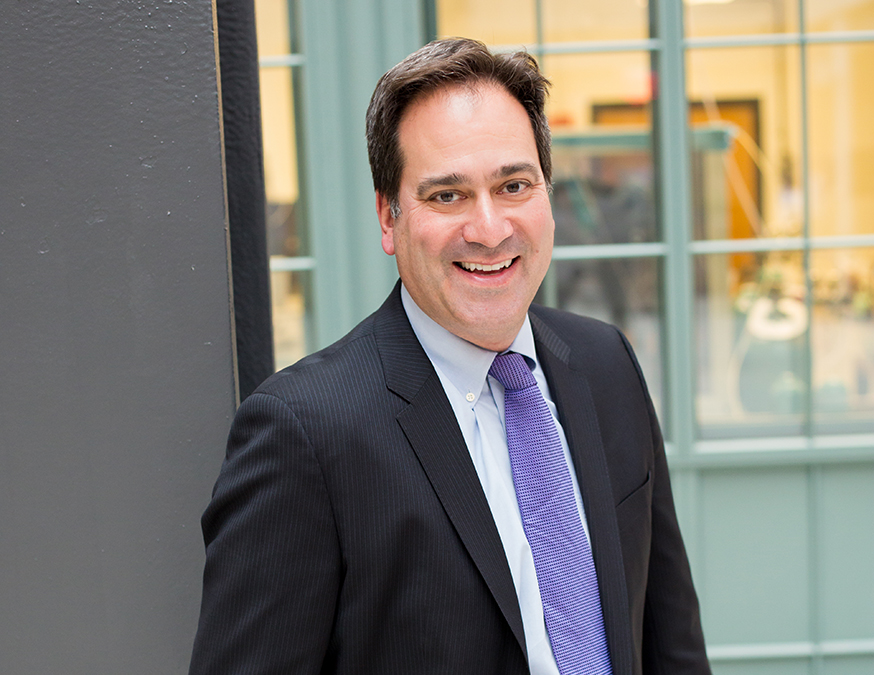 Award honors leadership in the field of biomaterials research
Chad A. Mirkin will receive the 2022 Acta Biomaterialia Gold Medal Award, recognizing outstanding contributions to the science and engineering of biomaterials. The award, which includes a $10,000 prize, will be presented at the Society for Biomaterials annual meeting in April 2022.
Mirkin is the George B. Rathmann Professor of Chemistry in the Weinberg College of Arts & Sciences at Northwestern University and director of the International Institute for Nanotechnology, as well as a professor of chemical and biological engineering, biomedical engineering, and materials science and engineering in the McCormick School of Engineering and a professor of medicine at the Feinberg School of Medicine.
"I'm thrilled to receive this award," said Mirkin. "We have worked for three decades to develop biomaterials that make a difference in materials science, chemistry, medicine and many other critical fields. This is a wonderful recognition for the efforts of many talented students and postdoctoral fellows who have expanded the frontiers of science and made discoveries that have positively impacted human-kind."
Presented annually by Acta Materialia, Inc. and Elsevier, the Acta Biomaterialia Gold Medal is considered the highest honor in the biomaterials research community. Previous awardees include world leaders in biomaterials discovery and translation to practice, including Robert Langer, a co-founder of Moderna.
A world-renowned expert in nanoscience and nanomedicine, Mirkin is known for the discovery and development of spherical nucleic acids (SNAs), which are three-dimensional nanostructures that can cross biological barriers and actively enter human cells for the detection and treatment of disease. As fundamental building blocks in materials science, SNAs have been used in paradigm-shifting approaches to anti-cancer immunotherapies, vaccine design and high-sensitivity molecular diagnostic tools.
SNAs are the basis for more than 1,800 commercial products to date, including one of the first FDA-cleared, menu-driven, point-of-care medical diagnostic systems; platforms capable of analyzing the genetic content of single living cells; and treatment of skin disorders and cancers via gene regulation and immunomodulatory pathways. SNA-based drugs are currently in clinical trials for diseases including psoriasis, glioblastoma and Merkel cell carcinoma.
Mirkin is also a pioneer in the field of artificial intelligence-based materials discovery, which involves the use of machine learning and huge, high-quality data sets — known as megalibraries — to rapidly identify and evaluate new materials for applications in pharmaceuticals, clean energy and other industries.
Mirkin has trained some of the most accomplished scientists in the field, more than 120 of whom have gone on to pursue careers at major universities throughout the world. He is among an elite group of scientists, engineers and medical doctors to be elected to all three branches of the U.S. National Academies — the National Academy of Sciences, the National Academy of Engineering and the National Academy of Medicine.