Awards and Honors
Chad A. Mirkin receives the Harrison Howe Award from the Rochester Section of the American Chemical Society
May 02, 2019
With honor, Mirkin joins "elite echelon of chemists," including 26 Nobel laureates
EVANSTON, Ill.— Northwestern University's Chad A. Mirkin has been awarded the distinguished Harrison Howe Award from the Rochester Section of the American Chemical Society.
Mirkin is the George B. Rathmann Professor of Chemistry and director of the International Institute for Nanotechnology (IIN) at Northwestern.
The Harrison Howe Award, created in 1945, is dedicated to the memory of Harrison E. Howe (1881-1942), a cofounder of the ACS Rochester Section and a well-known chemist, editor and author. The award was established to recognize scientists who have made outstanding contributions to chemistry or closely related fields and who show great potential for further achievement.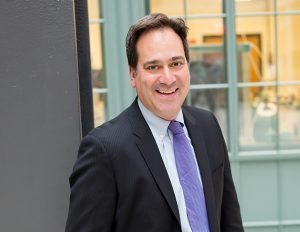 Mirkin received the award and an honorarium during a seminar and poster session in his honor at the University of Rochester's Goergen Hall on Thursday, May 2, 2019 in Rochester, New York.
Mirkin is a chemist and world-renowned nanoscience expert primarily noted for his invention of spherical nucleic acids (SNAs) used in materials and colloidal crystal engineering, extracellular and intracellular molecular diagnostics, gene regulation and immune modulation. Currently, SNAs are the basis for more than 1,600 commercial products, including four drugs undergoing human clinical trials. Mirkin also is the inventor and chief developer of several pioneering nanoscale fabrication and analytical tools, including Dip-Pen Nanolithography, Polymer Pen Lithography and Beam-Pen Lithography. He is the co-founder of multiple companies, including AuraSense, Exicure, TERA-print, and Azul 3D.
Since 1945, the award has been given to chemists who embody Howe's belief that chemistry and the pursuit of chemical knowledge contributes to the betterment of society. The inaugural Harrison Howe awardee was famed scientist Linus Pauling who went on to win the 1954 Nobel Prize in Chemistry, and the 1962 Nobel Peace Prize. Twenty-six of the 68 Howe recipients (49 percent) have gone on to win the Nobel Prize.
"Our committee clearly feels that Professor Mirkin's accomplishments place him in this elite echelon of chemists," said Bradley L. Nilsson, chair of the 2018-2019 Harrison Howe Committee.
"It is a tremendous privilege to receive the Harrison Howe Award and to know that I share this honor with some of the world's most influential scientists, including historical icons in chemistry who have inspired much of my work," said Mirkin. "I sincerely thank the Rochester Section of the American Chemical Society for this extraordinary honor."
Mirkin holds a bachelor's degree from Dickinson College (1986, elected into Phi Beta Kappa) and a doctorate in chemistry from Penn State University (1989). He was a National Science Foundation (NSF) Postdoctoral Fellow at the Massachusetts Institute of Technology (MIT) prior to becoming a professor at Northwestern in 1991.
In 2000, Mirkin founded Northwestern's IIN. The institute currently represents more than $1 billion in nanotechnology research, educational programs and supporting infrastructure to solve societal challenges in the fields of health and medicine, energy, electronics, security, defense and the environment.
Mirkin is also a professor of medicine at Northwestern University's Feinberg School of Medicine and professor of chemical and biological engineering, biomedical engineering and materials science and engineering in the McCormick School of Engineering and Applied Science. He is one of very few scientists, engineers and medical doctors to be elected to all three branches of the U.S. National Academies—the National Academy of Sciences, the National Academy of Engineering and the National Academy of Medicine.  Mirkin has been recognized for his accomplishments with over 130 national and international awards.
The International Institute for Nanotechnology at Northwestern University is an umbrella organization that represents and unites more than $1 billion in nanotechnology research, education and supporting infrastructure.